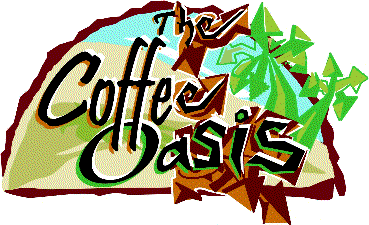 Breakfast Pig Christians
---
Over the last year (1999) my wife and I had the privilege of ministering one Friday a month at a coffee house on a city street with the family who runs the coffee house. Every Friday night from 8:00 pm to midnight they open the coffee house to downtown teenagers where they play foosball, ping-pong, pool, board games or just hang out and talk with their friends. It is definitely not a "churchy" environment, but the adult and teenage volunteers have a heart for loving these kids with the love of Jesus and witnessing the Gospel that saves, with their words and their lives.
In addition to the Friday nights, the family who runs the coffee house also opens their home to these kids, as well as to adults who need a temporary home, for whatever reason. They have visited some of the teens in juvenile detention. Many of these young people come from very fractured, chaotic, and immoral family situations. Many of them are involved with lifestyles of the occult, and in immorality of every imaginable form.
Over most of the 23 years I've been a follower of the Lord Jesus Christ, my experience has been in a subculture of middle class comfort "churchianity". Usually there is a choice to be made between two types of unacceptable institutions. There are middle class institutional church organizations who teach mostly sound doctrine but have little or no interest in the down and out, the poor, the needy. Or there are organizations who are devoted to the poor but with a social gospel... a false gospel... with no concern for the truth of God's Word.
This family and the people who volunteer with them have devoted themselves to loving and helping people in need AND doing it because of, and in context with, the real Gospel and the real Jesus and the truth of God's Word. This is very rare.
You have probably heard of the illustration about the difference in commitment that a chicken and a pig bring to a breakfast. The chicken's involvement only goes as far as providing eggs. But that's not much when you compare it to the devotion shown by the pig in supplying the bacon!
So it goes with most of us versus brothers and sisters in Christ like this family who runs the coffee house. Most of us, including me, are willing to "dip our toe in" (I'm mixing my metaphors!) or supply eggs like the breakfast chicken. But I praise God for people like this family who are "Breakfast Pig Christians"!
We're no longer volunteering at the coffee house. But I'm grateful for the example I've seen and what the Lord has done in our lives through the past year. I do want my family and I to be more like Breakfast Pig Christians. I want us to learn to give our lives away, by the grace of God. I pray the Lord Jesus will continue to keep this family, and the others who work with them, on track as far as the Truth of God's Word and the centrality of the Gospel of Jesus Christ and him crucified.
And I pray the Lord would give his priorities to each of us in these last days. Jim B.
---
Is There Any Hope for a Ghetto Child?
It was such a stupid mistake. Already stoned, but not high enough, she was on her way to the "jungle" with a friend to get higher. Rock in hand. Walking by some cars. Goofing off. Messing around like she was going to scratch the cars. No real intention of doing it. A friend's dare. Several cars scratched. The wrong done. The result. A felony on her record at age 14, and $8,500 required for restitution and court costs. Though she was hardly aware of what she was doing…she was destroying a future dream. "Of all the things I've done," she commented, "I got caught for that!"
[Download PDF 2.5 mbs]
Please consider visiting the Coffee Oasis site and making a donation via paypal for Ghetto Girl's restitution.

822 Burwell Street, Bremerton, WA 360-377-5560


Dave & Cindy Frederick
The Coffee Oasis
Hope in Christ Ministries

http://www.thecoffeeoasis.com/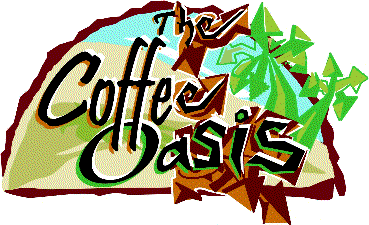 ---