Links & Resources
I'm working on this page...
Resources on this Procinwarn.com site
Link to Other Sites
Want to know what my beloved wife Kimberly does in her spare time?
---
On this site you can freely download and print Gospel tracts in Spanish.

En este sitio se puede bajar e imprimir gratuitamente tratados/folletos evangélicos en español.
Dios es Luz
1 Juan 1:5
Dios es Amor
1 Juan 4:18
---
Michael White's forum on Dispensationalism, Pre-Millenialism, & Pre-Trib Rapture
Discuss with this brother issues relating to these topics - Agree or Disagree... in love!
---
Two interesting articles in the spring issue of Journey magazine
The Challenge of Change in Assembly Missions - page 7

The Challenge of The Emergent Church - page 10
...[I would call it a problem! - Jim B.]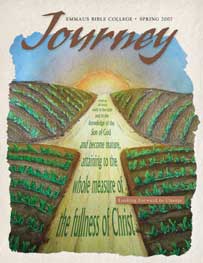 ---
Where Jesus Christ Is Lord
"We are a non-sectarian, non-institutional, unaffiliated group of people that love the Lord Jesus Christ."
"We have no denomination, no name."
"We meet in Kent, WA (about 30 min south of Seattle WA)"

Usually 10 am Sunday.

Open interactive ministry.

Contact us for directions.
---
As you can tell... I'm still working on this page. There are some really good links on my old links page that I haven't gotten on this one.
Dennis Rainwater and Seventh Day Adventism
Berean Beacon Ministries proclaims the Good News of Salvation, The Gospel of Jesus Christ. The President and founder is Richard Bennett, a former Roman Catholic Priest.
Please consider the following video by a ministry in Romania

In As Much Ministry Video

http://www.inasmuch.ro/
---
I do not know these brethren and they don't know me, but I have heard good things about them. I pray our Lord would bless their fellowship in Jesus' name.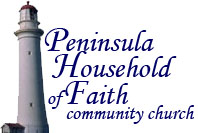 Peninsula Household of Faith Community Church
www.phfcc.org
---

---
---
Download an older version this entire website in one huge pdf file: 42 megabytes
Thanks to Kit for the suggestion!
---
Resources on this Procinwarn.com site